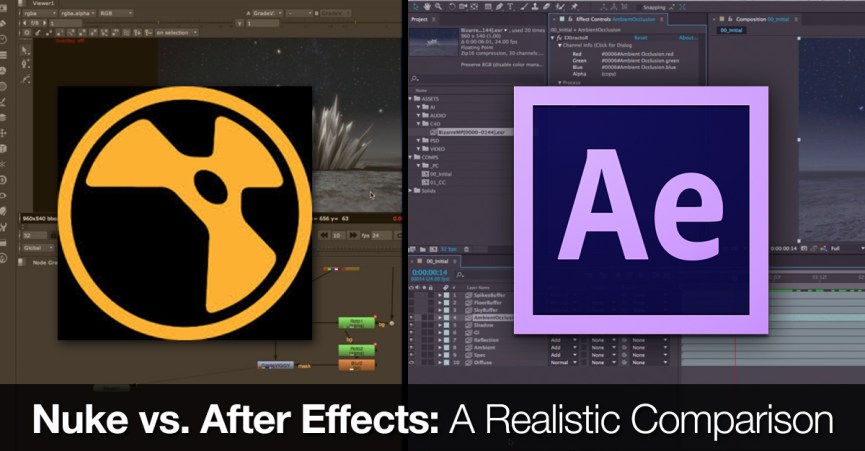 Nuke vs. After Effects: A Realistic Comparison
Which is best: node based or layer based? In this showdown of compositing/effects apps, Nuke and After Effects are put to the test.
If you're used to working with a layer based compositing software like After Effects than switching to a node based compositing software like Nuke can be a real challenge. So much so, that many designers refuse to switch over. From the outside it seems like both After Effects and Nuke produce similar results, and while this is for the most part true, the node-based workflow of Nuke can make compositing much easier, especially if you are working with 3D elements.
In the following video tutorial created by Joey from School of Motion he demonstrates a few of the advantages Nuke has over After Effects in regards to compositing. We will also get a few keen insights into what a node-based workflow looks like. If you're considering whether or not switching to Nuke is right for you than you need to watch this video. The video covers:
Node-Based Workflows
Cloning in Nuke
Setting Mattes in AE and Nuke
Advanced Masking Features in Nuke
Node-Based Hierarchys
You can find many more awesome tutorials by Joey on School of Motion's website. If you missed his recently completed 30 Days of After Effects tutorial series we highly recommend checking it out!
If you've switched over to Nuke we'd love to hear about your experience in the comments below.