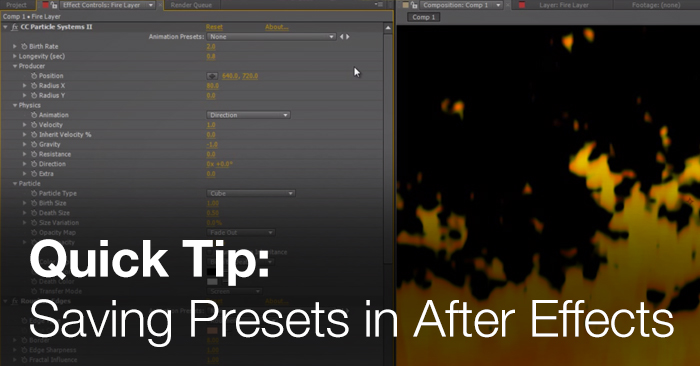 Quick Tip: Saving Presets in After Effects
Easily create your very own effect presets in Adobe After Effects.
Using presets in Adobe After Effects is a great way to quickly add cool effects to your projects. Some presets online can sell for hundreds of dollars. Did you know that making your own presets only requires two mouse clicks?
In the following video tutorial by Short-Form Video, they show you how to make effect presets in Adobe After Effects. The video covers:
Saving effect presets
Applying presets to new compositions
Problems associated with not saving presets
Making your own presets is a great way for motion designers to automate processes, saving time and effort. If you have links to effect presets that you have made, please share in the comments below.
This video was first shared by Short-Form Video on their YouTube channel. Thanks for sharing!