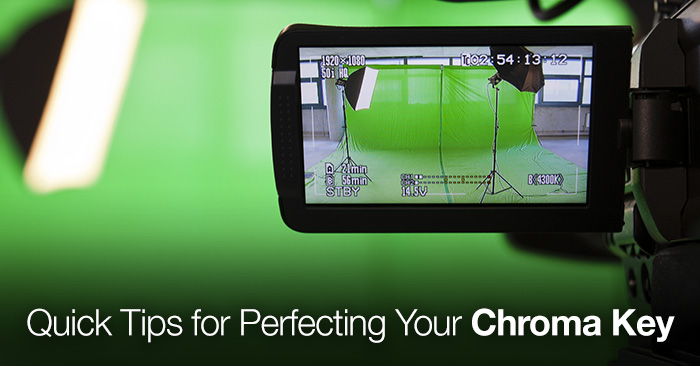 Quick Tips for Perfecting Your Chroma Key in Post
Having trouble pulling a clean chroma key? We share an After Effects tutorial full of tips for keying green or blue screen footage.
Getting a decent chroma key is one of the most frustrating things to do in production. Problems such as incorrectly lit backdrops and shadows can make keying seem impossible in post, especially if you only use plugins or effects, such as Keylight. But there are a few things you can do to improve your backgrounds to make the keying process a whole lot easier.
In this video created by Short Form Video you'll learn a few ways to improve your chroma keying in Adobe After Effects. These post-production tips include:
The selective color effect
Dealing with chroma noise
The channel blur
The remove grain filter
While you might be able to improve your key using After Effects it is far better to properly light and shoot the backdrop in stead of having to fix it in post production.  Fore more info, check out our previous post Essential Tips: Shooting Green Screen for Chroma Key.
This video was shared by ShortFormVideo. Thanks for sharing!
Have any other tips for keying in Adobe After Effects? Share in the comments below.