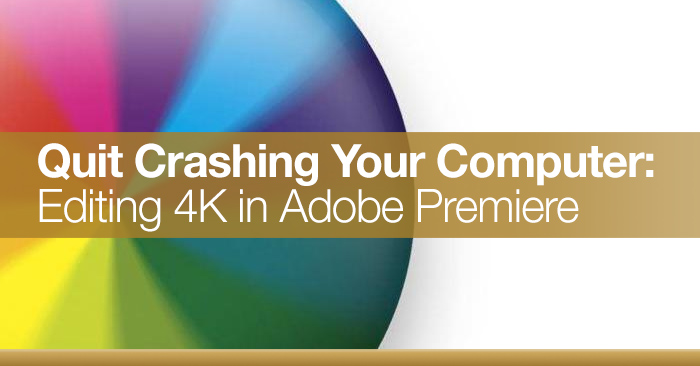 Quit Crashing Your Computer: Editing 4K in Adobe Premiere
4K footage looks amazing but if you don't know how to set up your projects it can make video editing a real nightmare.
It seems like every filmmaking website has tons of articles about 4K resolution. You hear news articles about the latest 4K cameras like the Blackmagic 4K and the Lumix GH4, meanwhile your computer freezes when editing HD video. So you may be wondering, how in the world am I supposed to edit in 4K?
Thankfully you probably don't have to buy a new computer…but you do need to understand how to set up your projects so they can more easily intemperate large 4K files. In the following video Luke Neumann shows us how to edit 4K footage without bogging down your computer. The process is surprisingly easy and can be done using only Adobe Premiere and After Effects.
The video covers:
Editing Raw source settings in Premiere
Importing Premiere Pro Sequences into After Effects
Pre-comps in After Effects.
To download the Raw RED Scarlet 4K file click the link below their video in YouTube. Be warned: The file is 1.3GB.
https://www.youtube.com/watch?v=JIbD6LoOQDE
The video was created by Luke Neumann from Neumann Films. Thanks for sharing!
Know of any better ways to edit 4K footage in Premiere? Share in the comments below.