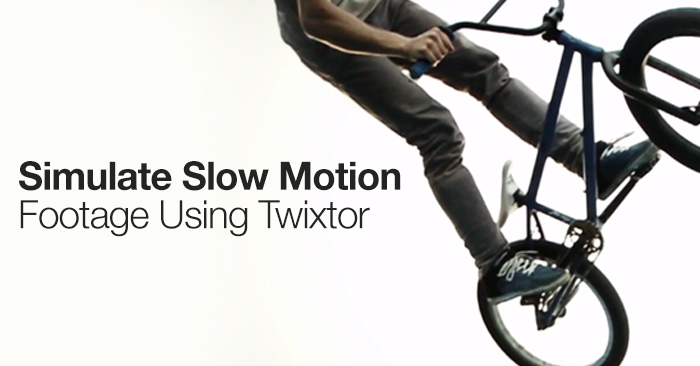 Simulate Slow Motion Footage Using Twixtor
Simulate high frame-rate footage using Twixtor in your favorite editing software.
How do you do slow motion? For most indie-filmmakers shooting at a high frame-rate, say 120fps and higher, isn't possible using everyday DSLRs.
There are a couple ways to get slow motion video from an average camera in post-production. You could simply slow down the footage using your video editing software. This is an easy fix but it usually causes your footage to be jumpy and unnatural. Recent video editing improvements, like FCPX optical flow, deliver better slow motion results. Twixtor is a similar alternative that will give your video a smooth, high-frame rate look.
Twixtor is a plug-in created by RevisionFX. The plug-in enables a user to speed up, slow down or frame-rate convert image sequences with stunning results. Twixtor works by analyzing and interoperating footage to visually guess what the video is supposed to look like in a slow motion environment.
Need proof? Check out these videos that use Twixtor:
In the following video Twixtor video tutorial by IcedUpGFX, they share a workflow for using using Twixtor in After Effects. The video covers:
Time remapping
Essentials of using the plug-in in AE
Keyframing
Adding a vignette
Magic Bullet Looks
Where can I get my hands on Twixtor?
You can buy Twixtor online from the RevisionFX website. Twixtor is available for most editing softwares and VFX platforms.
Know of any good alternatives to Twixtor?
Share in the comments below!