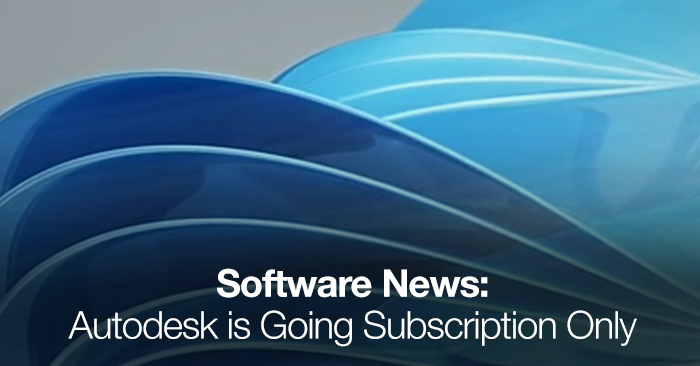 Software News: Autodesk is Going Subscription Only
Autodesk recently announced a plan to switch to a subscription only model.
For a little over a year now Autodesk has been testing out a rental/subscription service with their various applications. Like Adobe's Creative Cloud, users can pay-per-program or simply get the entire Entertainment Creation Suite. These rentals come in a variety of prices, all of which are much cheaper than buying the software outright.
At Autodesk's Investor Day 2014, Senior Vice President of Industry Strategy and Marketing Andrew Anagnost announced that the software company is planning on phasing out "buy-outright" software in exchange for a subscription-only model. The plan falls in line with Autodesk's current subscription model and continued success will likely pave the way for affordable subscription based offerings.

Maya LT Buy-Outright vs. Subscription
You can currently get software subscriptions under a pay-as-you-go plan from Autodesk's website, but with a monthly fee of $290 for the regular version of Maya it's just too expensive for the average designer use. However, as interest surrounding Autodesk's subscription service increases maybe we can expect to see lower costs in the higher end apps? Autodesk plans on this entire process taking 12-24 months.
You can currently sign up for Autodesk's subscription service on their website.
What do you think of Autodesk's plan? 
Let us know in the comments below.
[News via Studio Daily]