Posts Tagged 'Darren Aronofsky'
Everyone knows the names of the Directors of famous pictures, but what about the Cinematographers behind them? We take a look at some of the best duos.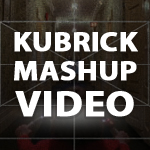 Awesome mash-up video highlighting Stanley Kubrick's signature One Point Perspective shots! Great video inspiration for video editors, directors and photographers.