Posts Tagged 'free plugins'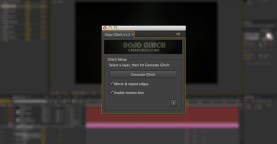 Our friend, CreativeDojo.net, is giving away a FREE glitch script for After Effects – great for giving your project a lo-fi or tech effect.
Check out these 3 FREE plugins that offer up useful editing utilities that will save you time in post! Works with the most popular video editing applications.