Let's talk about the most popular probe lens on the market, and if it's worth the investment . . . or if you should just stick to …
Give your hands a break and speed up your After Effects workflow! Let your hardware do the work for you with programmable keys!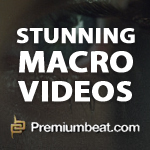 Delve into tiny worlds in these impressive macro photography videos. We've rounded up the very best macro projects to amaze and inspire!