When you're ready to key your green screen footage, After Effects will be your go-to. Learn how to use After Effects green screen tools for a seamless …
Learn how to get rid of hum in this Adobe Audition video tutorial.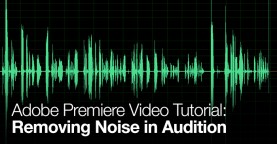 Learn how to remove background noise in this video tutorial by DVGenius.