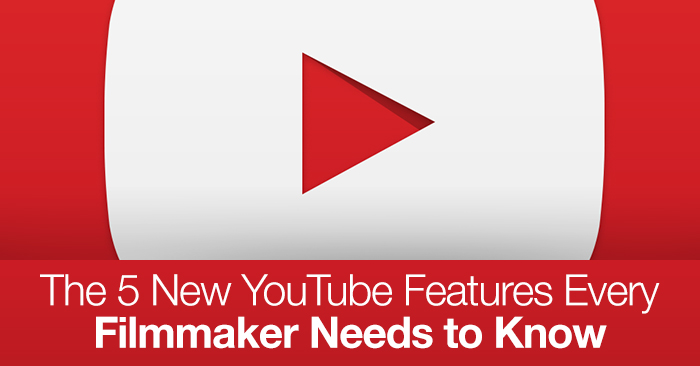 The 5 New YouTube Features Every Filmmaker Needs to Know
YouTube's latest updates make it much more friendly for filmmakers and content creators alike.
With over a billion unique users every month YouTube has the largest active audience in the world. Even more, YouTube made more on ad revenue in 2013 ($5.6B) than Avatar, the Avengers and Frozen combined. Pretty incredible, right?
YouTube continues to add new features for their content creators. At Vidcon last week, YouTube CEO Susan Wojcicki announced a few new features that filmmakers should know about….
1. Creator Studio
YouTube has notoriously been a poor place to get accurate viewer analytics. Viewer data was often delayed by up to 3 days for some videos, making it very difficult to track the progress… especially if it went 'viral'. This is where the Creator Studio comes into play.
The Creator Studio is a new feature in YouTube that allows users to track "real-time" analytics for their YouTube videos from their smartphones and computers. Users will also be able to manage their videos and comments from the Creator Studio. Currently the Creator Studio App is available for Android with an Apple iOS version coming soon.
2. Fan Funding
Users will soon have the ability to set up a virtual "tip jar" on their YouTube channels. If a user feels so inclined they can easily give a $1-$500 donation to content creators. This is an easy way for audiences to financially show their appreciation for short films and video tutorials. Vimeo has had a similar feature on their site for some time, but YouTube has a larger audience which means more opportunities to make money.
3. Subtitles from Users
In an effort to let every video be available in every language. YouTube is rolling out a framework for bilingual users to submit closed captioning for videos that don't have a supported language. Once approved, users will be able to watch the video with the translated subtitles. This will allow your film audience to be larger than before.
4. Click-to-Purchase Interactive Cards
Vimeo recently unveiled a feature that allows users to watch a trailer then decide if they want to purchase the feature film online. YouTube is taking this feature to the next level. Content creators will soon be able to add in interactive cards that link to Google related retailers to purchase music, films and other products. For filmmakers, this will make it extremely easy for the audience to purchase films online.
5. 60/48 fps
Ok so you probably don't distribute your films in 60fps, but if Peter Jackson has anything to say about it you might be distributing it in 48fps soon. Luckily for you, YouTube has announced that it will soon allow users to upload videos at 48 and 60fps. This is admittedly more exciting for video gamers than filmmakers, but we will get a better glimpse at camera test footage from here on out.
Whereas Vimeo may be a sexier platform for filmmakers, these new features and a substantially larger user base may make YouTube a more viable option.
What do you think of these new updates? Share in the comments below.