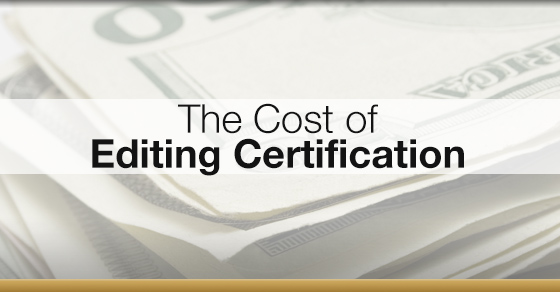 The Cost of Video Editing Certification
Video editing certification gives you the upper-hand in the industry. In this post, we rundown a few of the more popular certification programs.
Aside from an awesome demo reel and experience, there is no quicker way to prove your video editing competency than being certified. While most employers don't require their video editors or VFX team be certified, it can sometimes serve as a tie-breaker between you and the next guy when applying for a job.
But is it worth the investment? In the following article we compare the costs of certification across different video editing platforms.

Adobe Premiere Pro
Adobe certification is good for 12 months following your original test date. While the first test isn't cheap it is only a third of the price to get recertified after 12 months.
The certification test is 54 multiple choice questions and a quick survey. Users only need to get 63% correct on the test to be certified. You can schedule your test at any Pearson testing center. The test takes 70 minutes to complete.
Price: $180 for expert certification,  $60 for recertification

Apple Final Cut Pro
"Pro" certification for Final Cut Pro comes in the form of two different tests, level 1 and level 2. Both exams for level 1 and level 2 consist of 59 multiple choice, fill in the blank and interactive questions.
The test is offered at many cities across the country. Test takers must get at least 80% correct to pass. The test takes 90 minutes to complete.
Price: $60 to $200 for pro certification (price varies by location)

Avid Media Composer
Media Composer "Professional" certification is the cheapest test to take based on cost…but not the easiest to learn. Avid's certification covers content taught in their MC 101 Editing Essentials course as well as the MC 205 Professional Effects and Compositing course and the MC 201 Professional Picture and Sound Editing course. The courses cost upwards of $1,000 dollars and are only offered in a very limited number of cities.
Avid doesn't say what percentage of correct answers is needed to pass.
Price: $25 for professional certification
Each of the above certifications offer lesser versions of the certification to prove basic proficiency…and most of those options are free. For more information visit Adobe, Apple or Avid's certification page.
Are you certified on an editing platform? Is it helpful and do you think it was worth it? Let us know in the comments below.