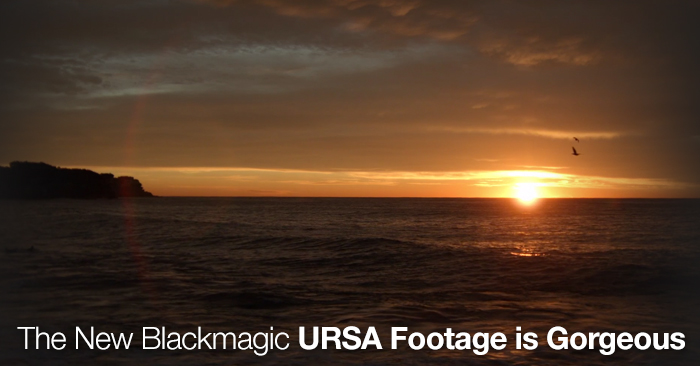 The New Blackmagic URSA Footage is Gorgeous
This test footage shows the stunning Blackmagic's new URSA camera in-action.
The new Blackmagic URSA camera certainly made a splash at NAB 2014 this year, but up until this point there hasn't been any real world URSA footage to see if the the camera shoots as well as the specs imply.
That is until this awesome URSA test footage hit Vimeo just a few days ago. It was shot by John Brawley over the course of about 90 minutes. The video description states that he used a Cooke 25-250 MK3 T 3.7 zoom lens (which is the reason why there is some aberration on the edges).
Almost everything was shot at 60fps in ProRes HQ 4K and it filled up 3 128GB CFast2.0 cards. This means if you are wanting to shoot with an URSA, it's probably time to go out and get a new external hard drive!
Apart from it's capability to shoot quality footage, the thing that makes the URSA so special is its functionality. With 3 "work stations" the URSA was created to be a true all-in-one camera. If you want more information about the Blackmagic URSA go check out our NAB URSA release specs.
The video description didn't mention any problems related to the shoot which is incredibly reassuring. In fact, we've been hard-pressed to find anyone who has had a difficult experience using the URSA. Maybe Blackmagic has learned from the past and created a well tested product before it was released? Only time will tell…
What do you think of the URSA footage? Share in the comments below.