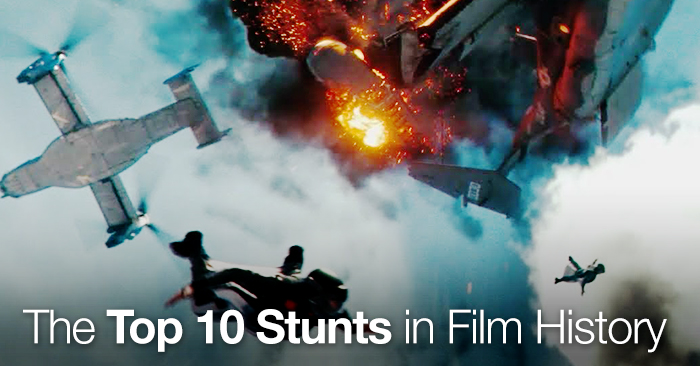 Top 10 Stunts in Film History
You don't need a team of VFX artists to create awesome effects. Check out 10 of Hollywood's best stunt shots!
With teams of VFX artists and computers working on a project, the special effects process is more involved than ever before. Although computer generated visual effects may be "safer" to make, real stunt work provides a 'wow factor' that's hard to replicate.
One of our favorite YouTubers, Cinefix, has compiled the following list of the top 10 stunts in film history. All of the stunts below used real people and the effects were captured in-camera. If you have any effects that should please share in the comments below.
10. The Fast and the Furious – Car Flip
9. Mission Impossible: Ghost Protocol – Vertical Run
8. Skyfall – Motorcycle Chase
7. District B13 – Parkour
6. Transformers: Dark of the Moon – Base Jump
5. Goldeneye – Bungee Jump
4. Police Story – Pole Slide
3. Safety Last – Building Scale
2. Ben Hur – Chariot Jump
1. Stagecoach – Stagecoach Stunt
The following video provides fascinating backstory into how each of these effects were created:
This video was created by Cinefix. Thanks for sharing guys!
Have any other clips that should have made it?
Share in the comments below.