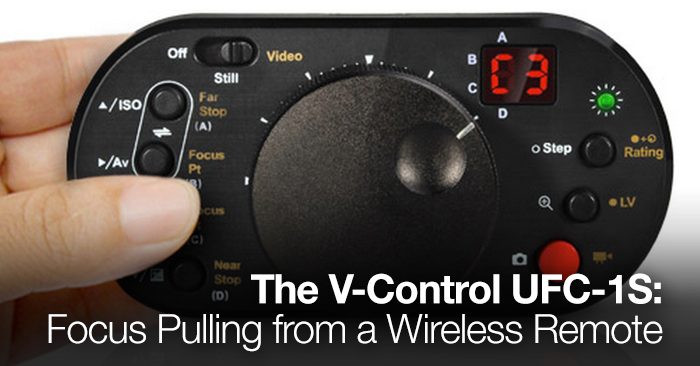 The V-Control UFC-1S: Focus Pulling from a USB Remote
Adjust your focus without changing the lens or buying an expensive follow focus with Aputure's V-Control.
The photography/videography equipment company Aputure are known for their inexpensive yet durable equipment. We've already seen some pretty cool accessories such as the VS-1 and VS-3 field monitors come out of Aputure but one relatively new product caught our eye, the V-Control UFC-1s.
The V-Control
The V-Control UFC-1S is a USB focus puller that allows filmmakers and videographers to pull focus without having to touch the lens. At the center of the V-control is a big wheel which allows users to change focus at varying degrees of speed. The wheel also allows users to program up to 4 different focus points so in a single shot users can automatically change focus without having to touch the lens. This sounds particularly helpful for shots with multiple subjects and focus points. However, The V-control does not work with the lenses that do not have an auto-focus feature.
The remote also allows users to start and stop their camera without having to touch the camera. On-camera settings, including ISO, Aperture, shutter speed, and exposure compensation, can all be adjusted using the V-Control as well. Various other features including focus step and rate adjustment make the V-Control very customizable. Speaking of customization, the V-Control can be mounted to a tripod, crane or shoulder rigs.
V-Controller Review
The following video from Caleb Pike at DSLR Video Shooter shows us a great review of the V-control.
A few of Caleb's cons were that the controller didn't focus well at long distances and that it was a little bulky.
Pricing and Availability
You can buy a V-Control today from Aputure's retailer Aliexpress for $199 or you can probably pick one up for a little cheaper on eBay.
What do you think of the V-Control? Have you used one? Share in the comments below.