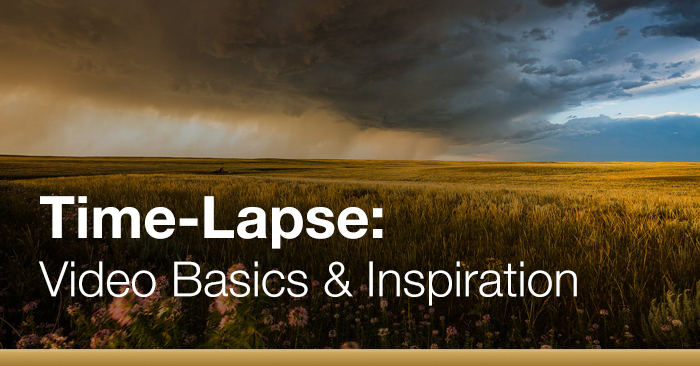 Time-Lapse: Video Basics and Inspiration
Adding time-lapse footage to your project is an easy way to make your videos look incredibly professional.
Amazing time-lapse footage isn't as hard to produce as one might think. In fact, you can get highly professional time-lapse footage from your DSLR camera if you know the basics. In the following video tutorial from Adorama, Corey Rich provides a great primer on the basics of shooting time-lapse.
The video covers:
Time-lapse theory
Setting up your camera
Using a remote trigger
Simple time-lapse techniques
Exposure for time lapse
The trick with time-lapse is to not touch your camera. If you were to bump or move your camera in any way it will ruin hours of production. As recommended in the video, a shutter release remote will shoot images without the need for you to touch it. You can buy shutter release remotes for as little as $12 on Amazon. They are easy to use and make your footage look great.
Time-Lapse Inspiration
If you're not already inspired to go out and shoot some awesome time-lapse footage check out the videos below. They are great examples of what can be achieved with a little patience…
This video was created by Photographer Stian Rekdal, who traveled over 3,500 miles to Iceland to get these amazing shots:
If you had a spaceship you might be able to pull off these awesome time-lapse shots edited by Michael König:
Stormscapes was shot in the great plains of the United States in the 2013 storm season. It was shot in Wyoming and South Dakota and is now featured on National Geographic:
If you have any tips for shooting time-lapse footage or know of any great time-lapse videos, please share in the comments below.