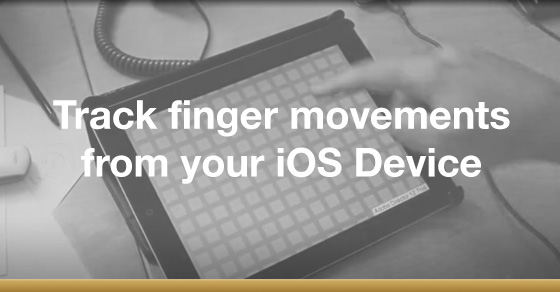 Track Finger Movements for After Effects on Your iOS Device
With trackFinger you can 'easily' track your finger movements and place them in After Effects.
As first reported by ProVideoCoalition, the Italian company Exmachina recently unveiled the latest in mobile motion graphic technology: trackFinger.
Instead of using motion sketch and a mouse or trackpad, why not use your iPad or iPhone to track your finger movements? With trackFinger users can record finger movements on their mobile iOS device (sorry Android users!) and upload that information into After Effects. TrackFinger records finger movements from your mobile device and emails the tracked information to be copied the clipboard so you can easily impress all your motion graphic friends.
The app features:
Multiple project handling and track list
Finger tracking with variable tracks per second.
Fully customizable user interface.
Online tutorials and resources
Unfortunately, trackFinger's free version will not drop until the middle of January but a paid version is available for 39.99 in the app store. Feel free to watch the  video below for a more in-depth look at trackFinger's user interface.
What do you think of this app? Is it just a silly novelty or could you see yourself actually using it in your post production and motion graphics work? Share your thoughts in the comments below!