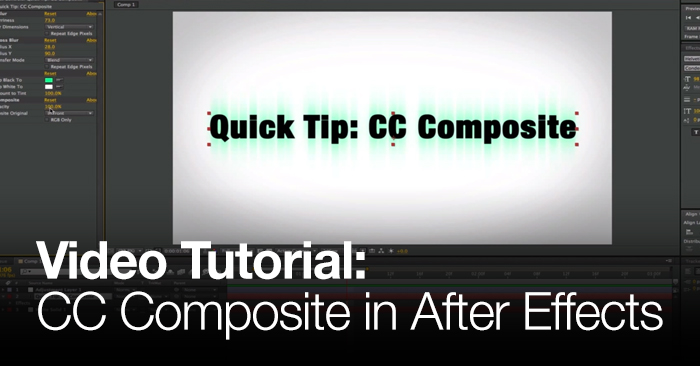 Using CC Composite in Adobe After Effects
Using CC Composite in After Effects is useful for compositing – if you know how it works.
CC Composite is a quick in easy way to composite your original layer over your added effects. There are a lot of instances in which CC Composite might be useful but it can be confusing to figure out sometimes.
In the following tutorial, Premiumbeat blogger and motion designer Mikey Borup demonstrates how to use the CC Composite effect. The video covers:
Using the CC Composite effect
Ordering the effect hierarchy
Understanding effect priorities
This video was posted to Mikey Borup's YouTube page where there is a lot of other interesting tutorials on Adobe After Effects. Thanks for sharing Mikey!
Have any other tips for using CC Composite?
Please share in the comments below.