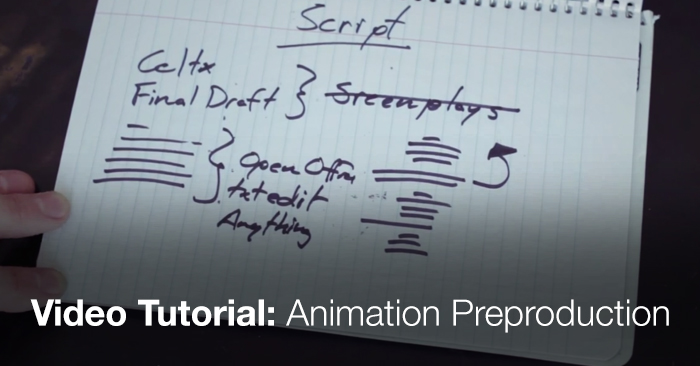 Video Tutorial: Animation Preproduction
Make the most of your VFX and motion design projects with good preproduction.
It can be all to easy for an aspiring motion designer to get so excited about the production phase of a project that they forget (or neglect) to dedicate time to preproduction. Just as live-action video/film requires preproduction, it's equally as important with animation. Spending the time to ensure that your project is well thought out and setup can help you avoid disasters during production.
In the following video tutorial by Premiumbeat blogger and motion designer Evan Abrams, you'll get a good look at an effective preproduction process and find out the value of good storyboarding. This video tutorial covers:
Scripting animations
A/V scripts
Storyboards vs animatics
Common workflows
To recap here are Evan Abrams 5 preproduction/production steps:
Create a script and find audio
Make an A/V script with the audio on the left and video on the right
Make a storyboard
Create an animatic with the audio, script, and storyboard
Animate
Have any other tips for doing preproduction for animations?
Share in the comments below.