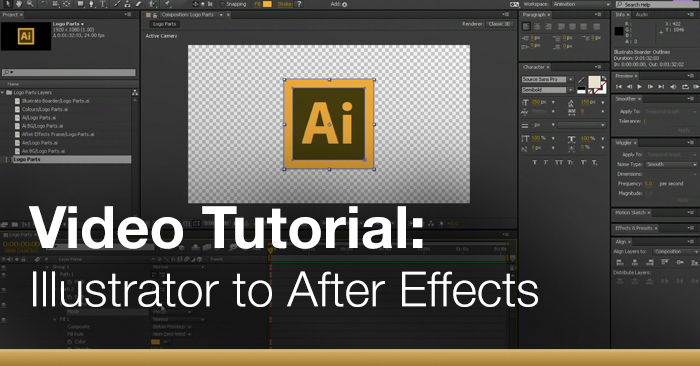 Video Tutorial: Illustrator to After Effects
In the following video tutorial you'll learn a solid workflow for working with Adobe Illustrator files in After Effects.
Adobe After Effects is one of the most powerful motion design tools available to editors and filmmakers, but it does have some limitations. After Effects is a program designed for use in a bitmap environment where shapes and objects are composed of pixels.
Adobe Illustrator, however, is vector-native, meaning it uses a complex series of algebraic formulas to allow shapes and objects to be scaled up infinitely without any loss in quality. There are also some other nice features in Illustrator that make it ideal for creating objects and shapes, including a great selection of drawing and design tools that can't be found in After Effects.
In the following video tutorial by Premiumbeat blogger Evan Abrams, the power of the two apps is combined and you'll discover how to utilize Illustrator files in Adobe After Effects. This is a common question by both motion and graphic designers alike, and Evan hits it head on.
The video covers:
Setting up Illustrator projects for motion design
Importing Illustrator files into After Effects
Merged compositions
Precompositing and nesting compositions
This video tutorial was created by Evan Abrams. Evan is a consistent blog writer and video tutorial expert here at Premiumbeat. Thanks for sharing Evan!
Have any tips for working with Illustrator files in After Effects? Share in the comments below!