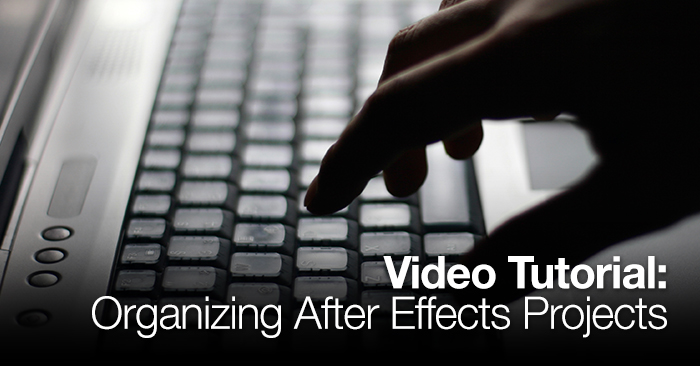 Video Tutorial: Organizing Your After Effects Projects
Organizing your projects is a quick way to make your workflow easier.
Keeping your projects organized is one of the most important skills you can learn as an aspiring motion graphic designer. You may be saving time by importing assets from all over your computer but over time it makes it all too easy to delete a project file.
In the following video by Motion Revolver, Tyson Frantz shows us how he organizes his project files and gives us some good insights into how to better organize AE projects. The video covers:
Organizing folders in the finder
Organizing folder in the project panel
Importing folders
Auto-creating folders
If you ever plan on working with a team or simply want to make your work more streamlined, organizing your projects is an essential first step. This video was posted on Motion Revolver's YouTube channel. Thanks for sharing guys!
Have any tips for keeping your projects organized? Share in the comments below.