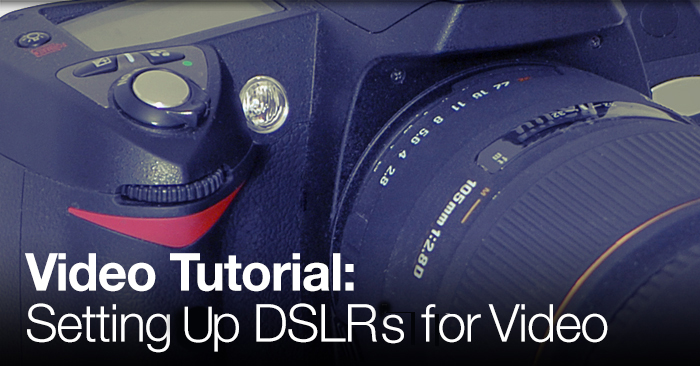 Video Tutorial: Setting Up a DSLR Camera to Record Video
Know the fundamentals of shooting video with your DSLR. In this tutorial you'll get a run-down of the proper settings and shooting options.
Want to get a better handle on the video capabilities of your DSLR camera?
Many video concepts translate across different camera brands, so once you know how to properly set up one camera you can easily figure out how to set up others. In the following video by video guru Richard Harrington, you'll learn how to set up video recording across Canon, Nikon, and Panasonic devices.
This DSLR video tutorial covers:
Setting your camera in manual mode
Auto-focus with video
Frame rate options
Grid displays
Sound recording
Formatting cards
NTSC vs PAL
This is a must-watch for any still photographers looking to transition into video. This video was first featured on PhotoFocus. Thanks for sharing Richard!
Have any tips for setting up your DSLR camera? Prefer one camera's navigation above another? Share in the comments below.