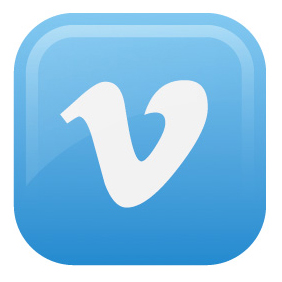 Vimeo Updates Their Already Superior Web Player
The latest Vimeo update offers faster speeds, embedded Video On Demand payments, translated subtitles and much more.
With it's sleek design and professional following, Vimeo is undoubtedly the best web player for filmmakers. However with today's announcement, Vimeo has improved their product even more with the following updates:
Loading Times are Twice as Fast
Due primarily to the switching over from Flash to HTML 5, the loading time after the play button has been hit is now cut in half. This is huge for mobile devices, as audiences are increasingly watching their films on phones and tablets. This update works no matter if a video is playing straight off of Vimeo or embedded on another site.
Embedded Video On Demand Payments
More exciting than the title implies, Video On Demand payments make it possible to charge a viewer to watch content on Vimeo. With only taking 10 percent, Vimeo's On Demand payment system has an overhead that is already much lower than Amazon. Used in conjunction with social media a viewer can now watch a trailer on Twitter, Facebook, etc., then instantaneously pay to view the entire film in the same viewing window. This new feature can be embedded on any website but you must be a PRO member to use it.
Translated Subtitles
A long awaited feature that YouTube has had for a while, Translated Subtitles and closed captioning now offers your film's closed captioning in a ton of languages. Vimeo has stated that unless you speak an archaic and mysterious dialect you will probably be able to find a language that works for you, and subsequently, your audience.
A few of the smaller features include:
Automatic pausing when playing another video.
Preference sync across all the videos opened in a browser (HD, volume, scaling).
The ability to add things to Watch Later queue without being logged in to your Vimeo account.
With this newest update, Vimeo has improved the experience for both content creators and video viewers.
If you like using Vimeo and want to know more about filmmaking, video editing and motion graphic design, head over to our Vimeo page where we share free tutorials from film and video professionals.