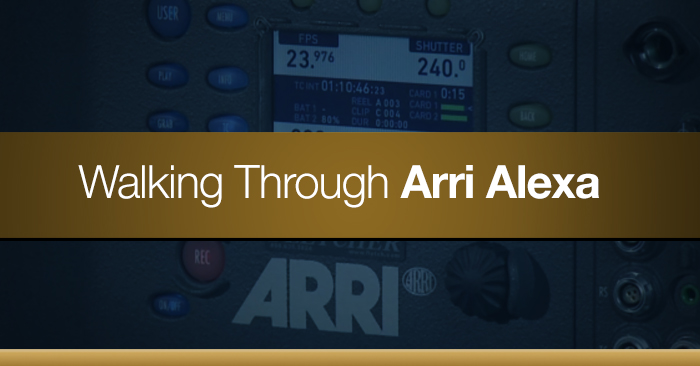 Walking Through an Arri Alexa

Gary Adcock walks through the surprisingly easy-to-navigate Arri Alexa interface.
With amazing image quality and massive support in high-end professional film/video community, Arri Alexa has established itself as the go-to camera for major Hollywood productions. Unfortunately most indie-filmmakers never get a chance to use an Alexa unless they are on a very high budget production. If and when you do get a chance to shoot on such an amazing camera you want to be prepared. In the following video, Gary Adcock walks us through an Arri Alexa camera interface and explains what each button and knob does.
The video covers:
Finding the right frame rate
Using the scroll wheel
Changing the ASA
Choosing the right codec
Formatting a card
Setting recording output
P vs PSF output
Different inputs and outputs
This video was created by Gary Adcock. Thank you for sharing Gary!
Do you have any tips for working with the Arri Alexa? Please Share in the comments below.