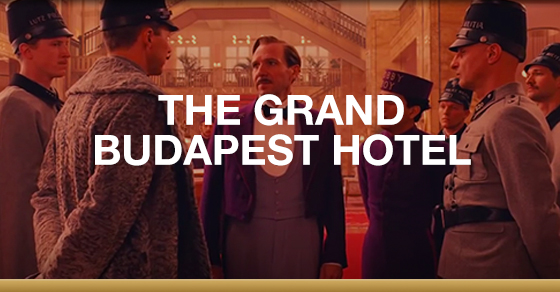 Wes Anderson's Newest Film to Premiere in Germany
Wes Anderson's "The Grand Budapest Hotel" is set to premiere at the Berlin Film Festival.
The premiere of the much anticipated "The Grand Budapest Hotel", Wes Anderson's latest creation, is set to take place at the Berlin Film Festival. The festival which is scheduled to take place from February 20th to March 2nd. Wes is no stranger to the Berlin Film Festival. Both The Life Aquatic of with Steve Zissou and The Royal Tennenbaums played at the festival in 2002 and 2005.
The film centers around a famed hotel concierge Gustave H who is bequeathed a painting after his lover, Madame D, is killed. Gustave evades Madame D's son Dimitri, with the help of the lobby boy Zero Moustafa and his love interest, Agatha.
The star-studded cast includes Ralph Fiennes, Tony Revolori, F. Murray Abraham, Saoirse Ronan, Adrien Brody, Jeff Goldblum, Jude Law, Bill Murray, Edward Norton, Jason Schwartzman, and of course Owen Wilson.
As always audiences can expect to see a slew of perfectly composed shots, not to mention immaculate set design. The film is set to Release in the U.S. on March 7th and we are counting down the days…but if you can't wait that long, hurry up and buy your plane ticket to Berlin.