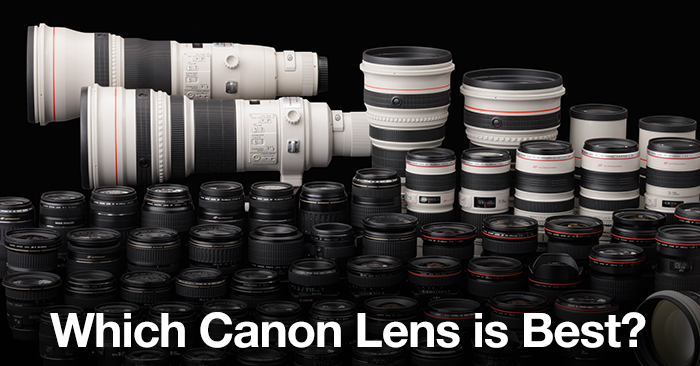 Which Canon Lens is Best?
Buying gear? This lens analysis series tells us which Canon lens you should purchase next.
When you're going out to purchase a camera, odds are it will come with a kit lens. If you're extra lucky that kit lens will be something like a 24-105 f/4-5.6 L series. Kit lenses are great for beginners and sometimes a much better deal than simply buying lenses separately, but after you've shot on a kit lens for a while you'll probably want to upgrade to something a little better.
Let's pretend that you have just won the lottery and want to buy the best Canon lens in the world, but with dozens of options which one is best?
The following series created by the awesome people at SLR Lounge gives us some insight into the Canon family of lenses. The series covers Canon lenses at every focal length up to 300mm. By the time you get done watching you should have some keen insight into what lens is best for your shooting situations. In fact, it's pretty interesting to see that the best lens isn't always the most expensive one.
This video series was created by SLR Lounge. You can check out more photography related video tutorials on SLR Lounge's YouTube Channel. Thanks for sharing guys! 
If you are interested in learning more about how camera lenses work we highly suggest checking out our Understanding Lenses series here on the PremiumBeat blog.
Have a favorite Canon lens? Think any of them are overrated? Share in the comments below.