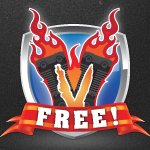 Coremelt Releases Text Animation Plugin for AE, Premiere & FCP7
If you utilize a lot of animation text in your video editing projects, check out the FREE ActiveText plugin from Coremelt.
Text animation, although common in video editing projects, always seems to be a neglected feature set in most software video editing apps.  This lack of options has inspired a host of third party text animation tools for a more robust typography toolset.  Among these type plugins is the free ActiveText tool from Australian-based post production software company, Coremelt.
ActiveText comes free as a part of the CoreMeltFREE plugin engine and includes ten free titling templates to use in your video editing app.  ActiveText currently supports Adobe Premiere Pro, FCP 7, Adobe After Effects and Motion.
The main advantage of ActiveText is that it takes away the need to keyframe your text animations.  Rather, you can adjust the duration of your text clip and the clip will auto-adjust the motion to fit.  In addition, you can duplicate text quite simply by just copy and pasting ActiveText clips on the timeline – a much more expeditious approach compared to using Premiere's built-in text editor.  The text templates range from editing stand-bys like 'blur fade in' to more outrageous (and a bit more cheesy) effects like 'neon burn'.
Previous CoreMeltFree users will need to download the latest update to take advantage of these new text templates.
Anytime video editing tasks can be speed up is a welcome improvement.  When it comes to typography, ActiveText seems to do just that.
Click here to check out a video of ActiveText in motion and download the recent update.