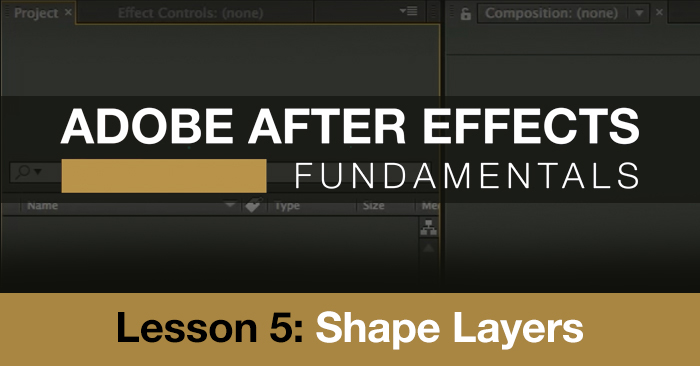 After Effects Fundamentals Lesson 5: Shape Layers
Become a shape layer master in Lesson 5 of our After Effects Fundamentals course.
We're at lesson 5 of our 10 part Adobe After Effects Fundamentals Course.
So far we've learned all about the After Effects interface, parenting, compositing and text layers. All of these skills are crucial to getting the most out of After Effects and the skills we learn in this lesson are no different. This video tutorial will cover everything you've ever wanted to know about shape layers in After Effects:
For those looking to become motion graphic designers, shape layers are one of the most important techniques to master. Shape layers are complex, so if you don't learn how to use them correctly you might fall into some bad habits…but have no fear. The video covers:
Shape Layers
Shape Modifiers
Repeaters
Transformations
Stylization
Want to take all your new shape layer knowledge and put it to work? Check out some of our After Effects tutorials including making fireworks and hipster badges.
We will post new lessons every Monday for the next 5 weeks. Check the Premiumbeat blog for future lessons. And while you're there you can watch more After Effects tutorials, read the latest filmmaking news and pick up some post-production tricks!
What did you think of this lesson? Have any questions? Let us know in the comments below.