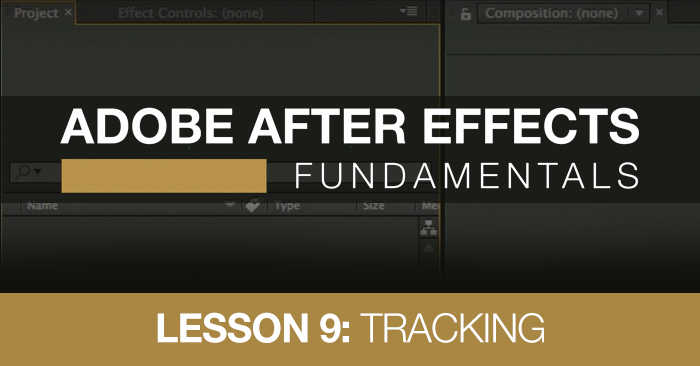 After Effects Fundamentals Lesson 9: Tracking
Learn how to use trackers in Lesson 9 of our After Effects Fundamentals course.
We've arrived at lesson 9 of our 10 part Adobe After Effects Fundamentals course…
One of the coolest features in After Effects is the ability to track footage. Tracking opens up a world of possibilities for both the visual effects artist and director of photography. Instead of shooting VFX on a locked-off tripod, filmmakers have more leeway when shooting (even with camera shake). VFX can then be applied to a scene courtesy of motion tracking.
Tracking in After Effects comes in 5 varieties: Track Camera, Warp Stabilizer, Track Motion, Stabilize Motion, and the Mask tracker. Each tracker is designed to tackle a unique situation. In the following video tutorial we will cover all 5 and show you in detail how to use them. The video covers:
All 5 tracking tools in After Effects
The Shy Tool
Finding track points
Working with 3D cameras
If you want to make objects blend exceptionally well try using motion blur. It will take your object's hard edges and make them more realistic.
Stay tuned for the final video in our After Effects Fundamental series. Also, explore more After Effects tutorials here on the Premiumbeat blog, read the latest filmmaking news and pick up some post-production tricks!
Having trouble tracking in After Effects? Have any questions? Let us know in the comments below.