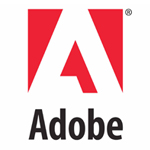 Adobe Shakes Up Premiere Pro Training and Certification
Big changes to the Adobe Premiere training model may mean new difficulties for both the trainers and the students!
Are you aware of how trainers for Adobe Premiere Pro (or any Adobe program) get certified?  To start with, they need to have expert knowledge of the the product and then pass the Adobe Certified Expert (ACE) exam to prove this competency.  More info on the Expert exam here.
Once you are an ACE you'll need to get some kind of training qualification so that you can prove to Adobe that not only do you know the knowledge – you can also pass that knowledge on to other people!
The recommended Adobe training qualification (and the one I went for) is the CTT+ (Certified Technical Trainer).  Although it's quite demanding, it's not a very long course.  More info on the CTT course here.
The problem historically had been that once you became an Adobe certified trainer you were left somewhat high and dry with only the 'Classroom in a Book' to use as training material.  For Premiere Pro it is only fairly recently that some more good material has started to become available!  This meant that the trainer had to prepare and develop their own program, work out what was most important to teach, what order it should be taught and how long to give to each section of that training.
The end result of this is that the trainers all worked out their own course and used their own material…meaning that the people being trained either got a great course with great teaching or a hodgepodge of things thrown together to try and make a half-decent course. In a word, it has been 'inconsistent'!
Changes to Adobe Premiere Pro Training
For Adobe Premiere Pro (but not for After Effects and plenty of other products in the product lineup) you may be pleased to know that all this has changed in recent months and with CS6 that change becomes official!  Adobe has finally come up with a formal training program that all trainers are expected to follow, covering what Adobe considers to be essential in any Premiere Pro training course.
For those of us who have been doing Premiere Pro training for some years using our own programs, the initial reaction has been that of slight sadness.  All of our own work will no longer needed. But, as Premiere starts to become more and more established as the go-to video editing program for many professional organizations, the establishment of a formal curriculum can only be good news.
So, what's the problem?  Well, Adobe is saying that no trainer will be re-certified to train Premiere Pro CS6 unless they take an extra 4 day training course to double-check their competency.
Surely it's good to check the competency of trainers, right?  While it may weed out some poorer trainers, it also may be cost prohibitive to others.  Current Adobe trainers will have to decide if the cost of re-certifying can be justified for the level of business they are doing in Première Pro.  This may be especially noticeable in areas of the world where the training for this type of things is less in demand in general. Trainers may simply be unable to afford to re-certify. Especially so if they need to add additional travel costs just to take the course.
There's the additional problem of actually finding a certification course!  To date, there have only been 2 courses announced in the USA with absolutely nothing announced for anywhere else in the world.  Yet, trainers are still being told to re-certify by the end of June or lose their certification to teach CS6 onwards.
I suspect that for some people (maybe quite a few) this will mean they let their Premiere Pro training certification lapse simply because there isn't enough business to justify the cost. On top of that trainers may be asking, 'If I was ok to train Premiere Pro before now, why am I suddenly unable to?   I have a formal Adobe training program and materials to follow!'
Potential students may find it a little harder to get certified Premiere Pro CS6 trainers for the next few months while Adobe get their act together.  Even when more trainers are available it will likely cost more for the consumer, as the minimum length for a course has now jumped up to 3 days.  Times…they are a'changing.