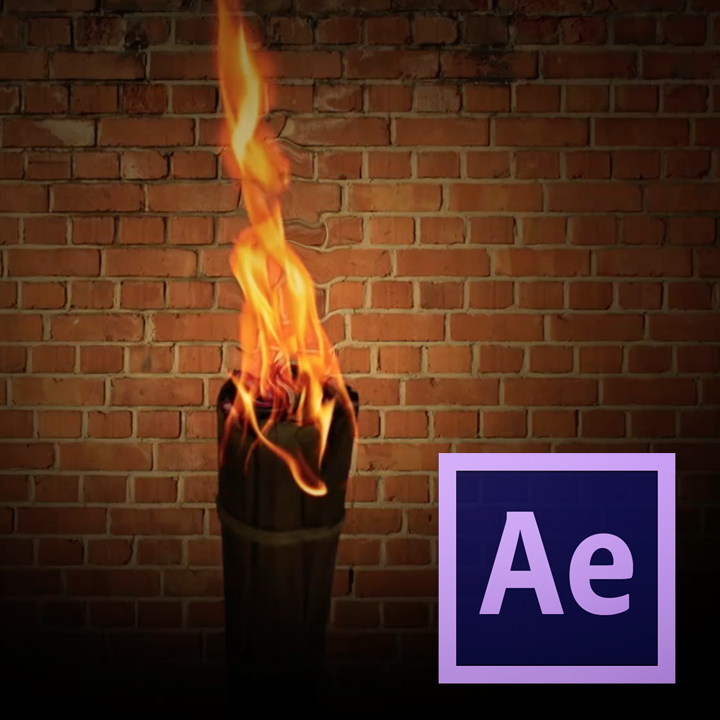 After Effects Tutorial and Free Project File: Heat Displacement
Add heat waves to any text or element in your After Effects projects using this straightforward displacement map technique.
In the following video tutorial we'll show you how to add heat waves in Adobe After Effects! See below for the corresponding FREE project file.
In the first half of the video we'll look at how to create a realistic fire source in your After Effects projects. In this example I used a stock photo of a torch, along with stock video of flickering fire (but certainly feel free to experiment with your own stock elements). Note, for free HD stock video of fire check out these nice clips by Mitch Martinez.
By adding a digital light in After Effects we can make the isolated lighting source of the flame more believable. The flicker of the light is made even more realistic by adding a simple Wiggle expression to the AE light.
Then, in the last 10 minutes we'll jump into generating the After Effects heat displacement map animation. We'll create the heat animation with the After Effects turbulent noise effect and then isolate it by masking only the effected areas of the frame.
For your convenience I've included the project file for the heat displacement map. If you're interested in how to use it, you can jump to 14:30 in the video where I discuss this specifics of this free AE template (works in After Effects version CS6 and above).
[maxbutton id="1″]
This simple heat effect can really add a level of realism to your After Effects projects. How will you use it? Share your thoughts and suggestions in the comments below.