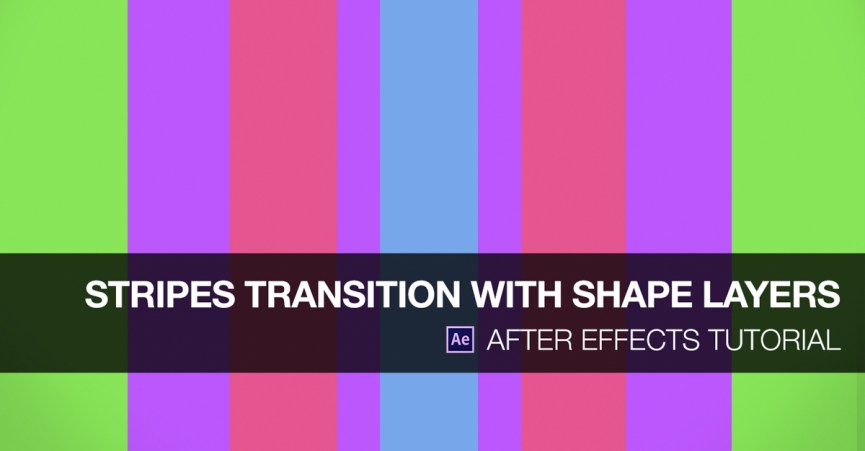 After Effects Tutorial: Stripes Transition with Shape Layers
This stripe transition effect is useful in a variety of motion graphics and video editing projects…and it's super easy to create in After Effects.
You've seen this simple stripe transition used in all sorts of projects – now learn how to make it yourself. Easily customizable (timing, colors, etc) this animation is created by keyframing shape layers in After Effects.
This is a beginner level After Effects tutorial that makes use of several basic principles of motion design – shape layers, keyframing and interpolation.
First we'll add a simple shape layer to an AE comp, keyframe it's motion in and out of the frame and add 'easy ease' interpolation. By repeating this process across several shape layers we'll create an array of shapes animating on. Finally, I'll show you how to take this stripe transition and save it as an After Effects preset for quick use in the future.
Customize this AE transition animation to fit the needs of your project. Experiment with timings, colors and speed. We'd love to hear your thoughts in the comments below!