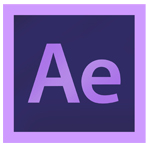 Animation Curves in After Effects
Check out this tutorial that walks you through the principles of animation curves in Adobe After Effects.  Essential knowledge for any serious AE motion designer or video editor!
SchoolofMotion.com continues to be a great resource for motion design, with frequently updated After Effects and Cinema 4D video tutorials. Joey Korenman is a creative director, motion designer and the brains behind SchoolofMotion.  In the tutorial belows he gives a great Intro to Animation Curves in After Effects.
Basis for tutorial's sample project:

However, don't let the word 'intro' fool you.  Even long time AE users are bound to pick up some tips, as Joey takes a comprehensive look at the graph editor in AE, sharing his curves workflow, shortcuts and other tips. By modifying the animation curves in After Effects  you can give your animation more realistic, organic movement (varying the acceleration and deceleration of elements).
The tutorial clocks in at about 40 minutes, but it's well worth the time for anyone interested in motion design and animation!   Thanks for sharing, Joey!
Check out SchoolofMotion.com for more After Effects and Cinema 4D related tutorials.