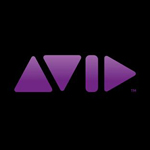 Avid Media Composer to Assimilate Scratch Roundtrip Workflow
In this video tutorial you'll learn how to take your footage from Avid Media Composer to Assimilate Scratch and back again!
If you're doing high end post production work, chances are you might be using both Avid (for editing) and Scratch (for color grading and compositing). The video tutorial below demonstrates how to bring your Avid video editing projects into Scratch for finishing.
As they're created by two different companies, the integration certainly isn't elegant (not nearly as seamless as Adobe's Dynamic Link for instance). Additionally, the workflow definitely requires intermediate level experience working in both Scratch and Avid.
In the tutorial, an Avid sequence is brought into Scratch, color grades applied and then brought back to Avid. Highlights include:
Exporting your Avid project as an AAF file with the proper settings
Loading the AAF file in Scratch
Applying basic effects in Scratch
Exporting out of Scratch and relinking in Avid
Are you using Avid and Scratch?
What do you think of this finishing workflow?