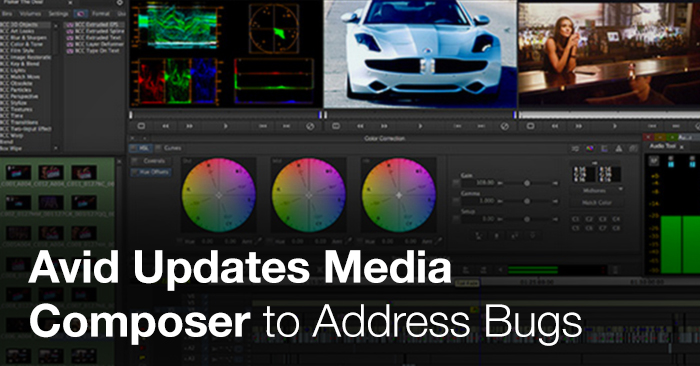 Avid Updates Media Composer to Address Bugs
If you're a Media Composer video editor, update to the newest version for a smoother experience and increased support.
Avid's had a rough go at it lately. After delaying the release of financial information they were recently delisted from NASDAQ and moved to the OTC (Over The Counter) exchange. The company's very public faltering spans a few years now – so there's been much speculation in the pro video community about the future of the brand and editing platform.
To top it off, Avid's Media Composer software has been wrought with bugs over the last few versions. However, the recent announcement of Version 7.0.4 aims to provide some stability. The update addresses 115 bug fixes, which are all detailed here.
Additionally the update adds the following features/functionality (tip from AvidBlogs.com):
Support for Mac OS 10.9.2 (Mavericks)
Media Composer | Cloud Plug-in Update
New SGamut3.cine LUTs from Sony
High-Definition Color Bar Signal bars have been added
A new crash report log
Mac Pro Support: Doesn't require a core audio device to be present upon launch
Performance update to Avid Artist Color
Visit Avid Blogs for more details on the update.
Are you an Avid editor and worried about the future of the company/app?
Share your thoughts in the comments below.