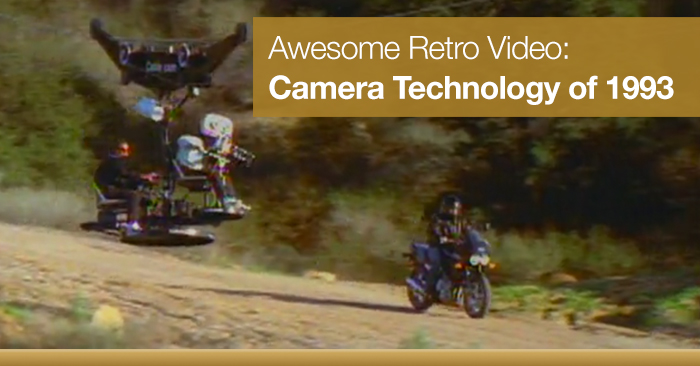 Awesome Retro Video: Camera Technology of 1993
This theater trailer by the LA Times is a retro throwback showcasing the cutting edge video production technology of 1993!
Oh you won't want to miss this one – cheesy 90's music, leather jackets with turtlenecks and Van Damme with a mullet!
This video produced for the LA Times highlights what was leading technology of the early 90's. LA cinematographer Paul Raimondi, who shot the video, recently pulled it 'outta the vault' and shared on Vimeo.
It's pretty amazing to see how far camera tech has come over the last 20 years. This equipment required hands-on control, whereas now many of these shots are created with wireless or computer controlled devices. Even the Steadicam featured in the video looks like a relic compared to the more advanced motion stabilization systems we have today.
Really makes you wonder where we'll be in the next 20 years! Thanks to Paul Raimondi, for sharing this one with the 'net.