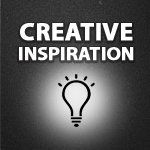 Filmmaker Inspiration: Back to the Camera Supercut
This video mashup showcasing the most iconic "back to the camera" shots is sure to inspire filmmakers and film buffs alike.
No doubt you've seen this shot repeated countless times in some of Hollywood's most famous films – the hero stands with his back to the camera looking out over an expansive landscape or crowd of people.  It's a filming convention that brings to mind feelings of grandeur and heroism – often saved for the tail end of the blockbuster.
Plot Point Productions has pulled this shot from a ton of famous films and spliced them together back-to-back.  The result is pretty epic and is sure to fuel your creative inspiration.
Check out the mash-up video below or visit the Vimeo page to see the list of each movie used in the cut.  How many of the films can you name?
(Best viewed full screen)