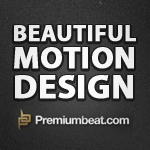 Paris vs New York: Beautiful Motion Design
Beautifully executed motion design video!  Two of the world's most cosmopolitian cities are put head-to-head using brilliant typography and a clean graphic style.
In an Internet full of daily new motion design projects, here's a real standout. Artfully conceived and designed, this motion design project excels in simplicity.  French designer Tony Miotto digs into the heart of each city, Paris and New York, and pulls out the people, places and things that typify them best.  He then pairs up these dichotomous items in a unique visual style (ex. baguette and bagel).
An excellent use of sound design and fast pacing merits repeated viewings to 'take it all in'.  It just goes to show some of the best motion design is simple…and well thought out.
Visit Tony's Vimeo page or personal website to see more work.

Best viewed full screen: