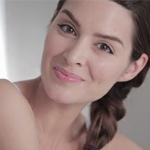 Skin Smoothing in FCPX, AE & Premiere with Beauty Box 2
Make your video subjects look 10 years younger with the updated Beauty Box plug-in for Final Cut Pro X, After Effects and Premiere.
Skin smoothing in post-production can be tricky to pull off successfully.  It often results in your subject looking blurry or even worse, plastic.  Since it's original release a few years back, Digital Anarchy's Beauty Box has been an essential skin smoothing plug-in for video editors, automating much of the process.  Beauty Box isolates and smooths the skin tones in a shot, akin to "Photoshoppping" the video image.
The previous version of Beauty Box delivered impressive skin smoothing results, but at the cost of extremely slow processing.  However, the recent release of Beauty Box 2 addresses this concern with a complete rewrite of the skin smoothing algorithm…making rendering times up to 300% faster!
Support for Final Cut Pro X has been added.  Beauty Box 2 runs in FCPX, After Effects, Final Cut Pro 7 and Premiere Pro – including the new CS6.   Additional support for Sony Vegas, Assimilate Scratch and the Foundry's Nuke is set to be added later this year.
Beauty Box 2 also features a shine removal tool to take away hot spots from shiny skin – a lifesaver when the footage was shot in less than ideal lighting conditions.
I've used Beauty Box extensively in the past, and to great effect.  Even introducing it subtly into video footage can and will make a noticeable difference in skin smoothing.  After a few projects using it, some of my clients actually started requesting it.  With the processing improvement of Beauty Box 2, every video editor could benefit from having this impressive effect in their digital toolbox.
Beauty Box is $199, but is on sale for $139 until June 1st, 2012.
Get more information, download a demo or purchase at Digital Anarchy.
Current support for the following applications: