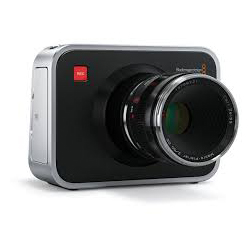 Blackmagic Cinema Camera Price Slashed
Blackmagic Design makes a bold move and drops the price of their popular Cinema Camera to $1995!
Blackmagic Design aims to pick up a wider user base of their popular Cinema Camera – slashing the price from $2995 to $1995.  Blackmagic CEO Grant Petty recently told the Hollywood Reporter ""Too many manufacturers make products that are way too expensive or too complicated." This move will certainly entice video pros who are currently debating on a DSLR or Cinema Cam purchase.
With the recently released Blackmagic Production Camera and Blackmagic Pocket Camera, the price drop of this earlier model seems logical. When the camera was announced at the 2012 NAB show many video professionals couldn't believe the almost 3K resolution for $3000. This recent price drops will sweeten that deal even more.
Get the Blackmagic Cinema Camera over at B&H for $1995.