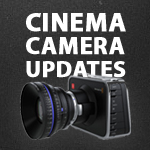 Blackmagic Cinema Camera Update – Footage, Forum and Workflow
The pro video production community is abuzz about the highly anticipated Blackmagic Cinema Camera. Here's a few developments around the ground-breaking cam.
Ahead of the Cinema Camera's public availability, Blackmagic Design in cooperation with Director of Photographer John Brawley, has released the first downloadable test shots from the cam.  Download each of the 5 Blackmagic camera test shots and experiment with the versatility and range of the 2.5K image.
Users have already begun uploading their own graded versions of this test footage onto Vimeo.  See some samples of those shots here.  All early reports indicate a overwhelmingly positive response to the Cinema Camera's image quality  – especially for its relatively low price point.
Premiumbeat blog favorite EOSHD.com has a great tutorial for a Cinema Camera workflow in Adobe After Effects and Premiere.  Because Premiere is not yet setup to handle CinemaDNG files (the Cinema Camera native filetype) processing the files first through AE provides a portal for bringing them into your system and rendering out in a 2.5k lossless format for editing.
Blackmagic has setup a forum called specifically for the Cinema Camera to encourage a vocal community and open exchange of news/information.  Visit Blackmagic's Cinematography forum to join in on the conversation.
Want more info on the Blackmagic Cinema Camera specs?  See our previous post from the Blackmagic  announcement at NAB.
Are you pumped up about the Cinema Camera?  Is it a game-changer?
Tell us your thoughts in the comments!