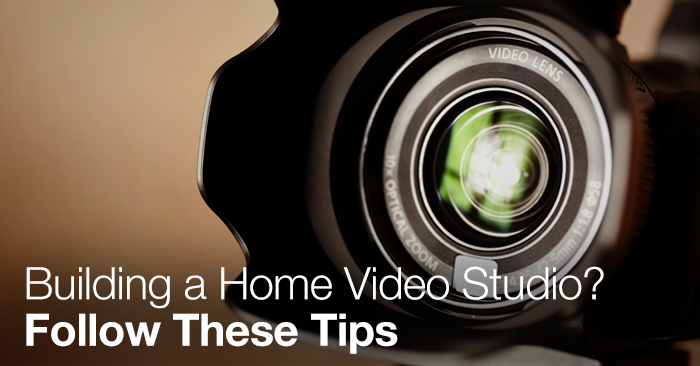 Building a Home Video Studio? Follow These Tips
Want to improve the look of your videos? The following tutorials prove that it doesn't take a lot of money to make your video projects look like they were shot in a professional studio.
Low budget productions, such as web shows or YouTube videos, often utilize simple setups. However, with a little bit of planning (and minimal investment in equipment and setup) it's possible to give these low budget videos a high end studio look.
PremiumBeat friend and video pro Caleb Pike (of DSLR Video Shooter) recently put together a behind-the-scenes look of his studio setup. Caleb regularly shoots video tips and tutorial videos for his popular YouTube channel, often against a seamless white/gray background. Check out his behind-the-scenes video, showcasing his gear choice and equipment setup. Lots of good tips and tricks here for anyone looking to get the most out of a small studio space.
How to Setup a Video Studio
For an even MORE low-cost alternative, The Slanted Lens shares some DIY home studio hacks, including a homemade backdrop hanger (from plumbing parts) and light kids constructed from plastic buckets and a styrofoam cooler (very DIY). A few good takeaways here if you're on a shoestring budget – but as you'll see from the last few minutes of the video, the result is still pretty impressive.
6 Tips for Setting Up a Home or Office Studio
 Thanks to Caleb Pike of DSLRVideoShooter and The Slanted Lens for sharing their videos!
Got your own DIY studio tips to share? Let us know in the comments!