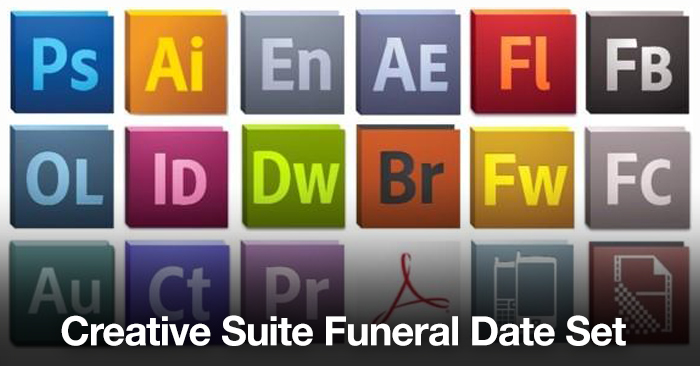 Adobe to Scale Back Sales of Creative Cloud From Resellers
Adobe is scaling back the sales of their CS6 software suite. CS6 will not be sold through certain volume-licensing plans or resellers.
UPDATE from Todd Kopriva, quality engineering at Adobe :
Adobe is still selling CS6 perpetual licenses through the Adobe website, and will be for quite some time to come.
What has been announced is that CS6 software will not be sold through certain volume-licensing plans and through resellers.
Adobe's Creative Cloud was first released in 2012 and has been growing in popularity ever since. Mathematically the cloud is much cheaper for those who regularly upgrade from one edition of a software to the next (but may prove more expensive for those that are content to sit on older versions of software). With the Creative Cloud being so successful, Adobe has announced that they plan to scale back the sales of the CS6 app suite.
Adobe's Encore has been a favorite authoring software for DVD's and Blu-ray's alike but it is not available in the Creative Cloud. In an interview with Larry Jordan regarding this issue Adobe stated that for those that need DVD/Blu-ray Disk authoring, "Encore CS6 will remain an entitlement to CC subscribers, there is no plan on changing that.". Although the "all-digital" approach hasn't been adopted by major film distribution networks we do expect this to slowly become the norm.
Going forward we can expect CS6 support (both from Adobe and third party developers) to be less and less.
Right now there are a few alternatives to using the Creative Cloud. Apple's Final Cut Pro X is still a buy outright software that users will own forever, and Avid's Media Composer is the same way. But with the success of the Adobe Creative Cloud we wouldn't be surprised if the other major video editing applications begin to offer (or completely change to) subscription based pricing models.
It should also be noted that The Foundry, developers of the popular node based editing software Nuke, have just announced Nuke Studio which should be available around October of this year. Nuke Studio is set to be a completely subscription based software…further validating the success of this pricing model for creative arts.
Do you prefer to buy your software outright or have access to continuously updated versions via the cloud?
Share in the comments below!