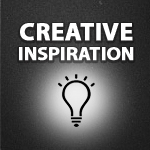 Video and Sound Inspiration! Custom Built Orchestra
Dynamic, engaging and wildly creative!  Check out this unique video and sound project that showcases an orchestra of custom built instruments.
Composer and instrument maker Diego Stocco showcases his newest creations in an absorbing online video.  Diego modifies existing instruments and creates new ones to produce unique sounds and audio dynamics.  When each of these one-of-a-kind instruments combine they create an interesting and wholly original musical composition.
This video is a one-man show of sorts.  He shot himself playing each of the instruments individually and then composited them together to showcase his orchestra of custom sounds.  It's a creative inspiration, both in audio and video.
Discover more about this project, as well as these unique instruments, on Behance.
Turn up your speakers and check out the 'Custom Built Orchestra: