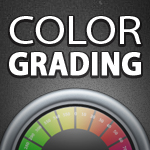 DaVinci Resolve Quick Tip: Incorrectly Linked Clips
Check out this video tutorial to learn how to quickly swap out shots in DaVinci Resolve!
If you're bringing your video editing projects into DaVinci Resolve there's a chance that incorrect shots may show up in your Resolve timeline (due to timecode similarities).  In the following tutorial you'll see how to quickly swap out incorrectly linked clips in DaVinci Resolve for the correct ones.
There's actually a conflict resolution feature in Resolve that makes it easy to locate clips with similar timecodes.  First "disable force conform" on the clip you want to replace. A exclamation icon will then appear on the clip. Right-click on this icon to access the conflict resolution tool and swap out your shots. Simple as that!
Thanks for sharing this DaVinci Resolve tutorial, PixelWizard!