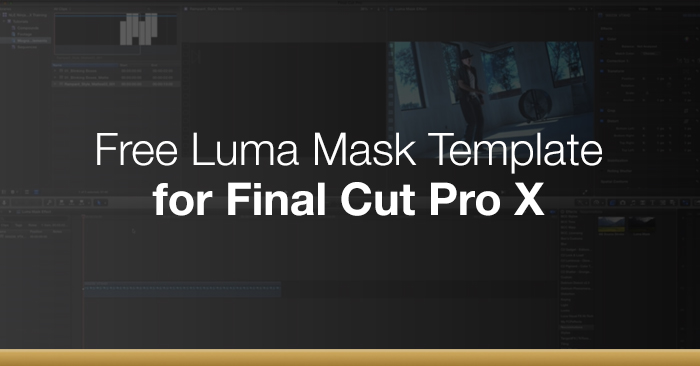 A simple plugin makes it easy to get clean luma masks in Final Cut Pro X. Download the plugin and see it in action in this FCPX video tutorial.
Want to add an animated style matte with a luma mask? In this post we share a plugin (and corresponding tutorial) that makes this simple in FCPX.
Graphic artist David Walsh created a Luma Mask template for FCPX that's available as a free download. First, head over to FCP.co to snag that plugin and install it on your system.
Then, check out the tutorial below by our friend Kes The NLE Ninja, who shows how to use it effectively in your Final Cut Pro X projects.
Previously you had to add to add the stencil alpha or luma matte in FCPX and turn it into a compound clip. This plugin simplifies that. Additionally, you can use the luma mask template to create unique transitions.
Thanks David and Kes for sharing!