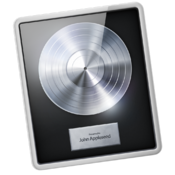 FCPX and Logic X Audio Editing and Mastering Workflow
Check out how to use Logic X to fine tune and master the audio in your Final Cut Pro X video editing projects!
Apple has given Logic Pro, it's audio editing and recording application, the "X" treatment. Similar in the transformation that Final Cut Pro went, Logic Pro got a completely updated user interface – and a few more tools and features to boot.
The audio editing features in Final Cut Pro X are sufficient for many corporate or small scope projects, but if you're looking to really tweak and mix the audio in your FCPX projects a logical workflow would be to take the audio into Logic Pro X. Although Logic Pro X is intended primarily for music creators, there are certainly uses for music editors as well. In this post, we share a few resources to check out if you're considering a FCPX to Logic workflow.
This post by MacProVideo shares the three ways you can bring your FCPX audio into LPX and preserve the different audio tracks for editing: AIFF export, Media Browser and FCPXML round tripping. The ability for LPX to read FCPXML files makes the FCPX to Logic workflow more feasible.

Image from MacProVideo
Video pro Dan Allen shares a his Final Cut Pro X to Logic Pro X workflow in this quick tutorial. A quick watch for anyone wanting to get the gist of how roundtripping works:
Lastly, Alex Gollner of Alex4D shares his thoughts about what the release of Logic Pro X tells us about the future of Final Cut Pro X in this informative post. He states that although LPX can be used with FCPX projects, there are still many kinks to work out before it becomes an optimal workflow. For instance, there is currently no support for FCPX roles in Logic and Logic doesn't import complex projects properly through XML. TONS of good info here for video pros interested in using Logic for their audio editing.
Will you be using Logic Pro X in conjunction with FCPX?
Share your thoughts in the comments below!