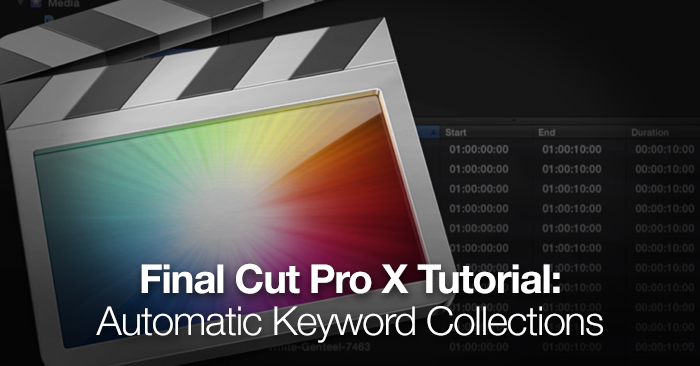 Final Cut Pro X Tutorial: Automatic Keyword Collections
Discover how adding Finder tags in OSX will improve your project organization in Final Cut Pro X.
Don't reinvent the wheel! Final Cut Pro X actually 'converts' the tagging and folder structure you've setup for your media in Finder into Keyword Collections. You can organize the media on your drive into folders based on the type or subject of your footage. Then, get even more granular by applying Finder tags to individual clips or media files (a feature that was introduced in OSX Mavericks). When you import into FCPX, voilá, this info is translated into keyword collections.
Use tags when referring to a type of shot (interview, stock footage, b-roll, etc) or to label sections of your project (ex. CharityVid-Intro, CorporateVideoOpen, etc). The tagging options are endless, but the important thing is to use tagging systematically. When Finder tagging is used in tandem with FCPX you can create 'automatic' keyword collections, dramatically improving your project's organization.
Got any FCPX tips to share?
Let us know in the comments below!