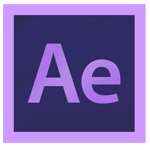 FREE Animations for Adobe After Effects
Want to add some sizzle to your After Effects projects?  This free After Effects animation pack is full of customizable elements to give your AE projects sleek motion design.
Our friends over at VFXBro.com have just released a FREE After Effects animation pack that all AE editors and motion designers will definetily want to snag.  Composed of 64 unique shape layers, these effects can be added in any composition to give your project a fun, youthful feeling.
The benefit of the shape layers, is that the elements can be scaled at any size and retain their quality.  Also, with the exception of only one, none of these animations require the use of third party plugins – very cool.  Most of them have modifiable parameters (including size, color, width, repetitions, etc), so you can make them customized for your project.
These FREE After Effects animations will work in AE CS5 and above.
Head over to VFXBro.com to download the free AE animations pack!