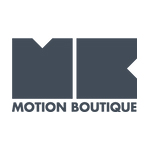 Free After Effects Script: Connect Layers
Motion Boutique, the makers of the popular Newton physics engine, have released a free script for connecting layers in your After Effects project!
Create interesting shapes and designs in After Effects using the Connect Layers script. The FREE AE script was created to visualize the joints in Motion Boutique's Newtwon 2 physics engine, but also works well on it's own (Newton isn't required). The script will connect multiple layers in After Effects together with lines and triangles (via shape layers). Take a look at this example video to see the free connect layers AE script in action:
The Connect Layers script supports 3 connecting modes:
Rope (2D only)
Spanning Tree (2D and 3D)
Triangulation (2D and 3D)
Download the script from the Motion Boutique site and be sure to watch the following demo video to see how to work with it in your AE projects. Quickly create (and modify) unique 3D shapes and models in After Effects – very cool!